The BGI Drill Core and Borehole Chips Repositories
The Botswana Geoscience Institute (BGI) operates three core-repositories that acquire, store, preserve and make accessible cores from drilling, borehole chips/cuttings, and soil and rock samples. The facilities located in Lobatse, Molapowabojang and Kang are purpose built for high capacity storage and warehousing of samples that were collected as early as 1960s to the recent years from all over Botswana These cores and drill-chips cover various projects including mineral target for base metals, industrial minerals, coal, coalbed methane, diamond etc. as well as underground water.
The acquisitions are from exploration companies and research conducted by BGI. BGI core repositories are currently the only repositories for publicly accessible cores. The keeping of core is essential for facilitating further exploration and research including petrological and other mineralogical analysis. Exploration is an expensive endeavor; therefore the availability of core provides huge savings on drilling, logging and storage of core for exploration companies and researchers on previously explored areas. It prevents the unnecessary duplication of effort where data is available for research. The data is also invaluable for research institutions of high learning such as Botswana International University of Science and Technology (BIUST) and the University of Botswana (UB) as well as international research institutions.
Services provided by BGI Core Repositories include:
Drill-Core Viewing
Drill-Core Imaging
Drill-Core Logging
Drill-Core Sampling
Drill-Core XRF Analysis
Borehole-Chips Imaging
Borehole-Chips XRF Analysis
Borehole-Chips Logging
Borehole-Chips Sampling
Borehole-Chips Viewing
Borehole- Certificates Data
Prospecting License Reports viewing/reading
Prospecting License Reports copies (Pdf or Manual Copies)
NB: For every depth of core, specimens will only be sampled up to a quarter (25%) of the core to ensure preservation of collections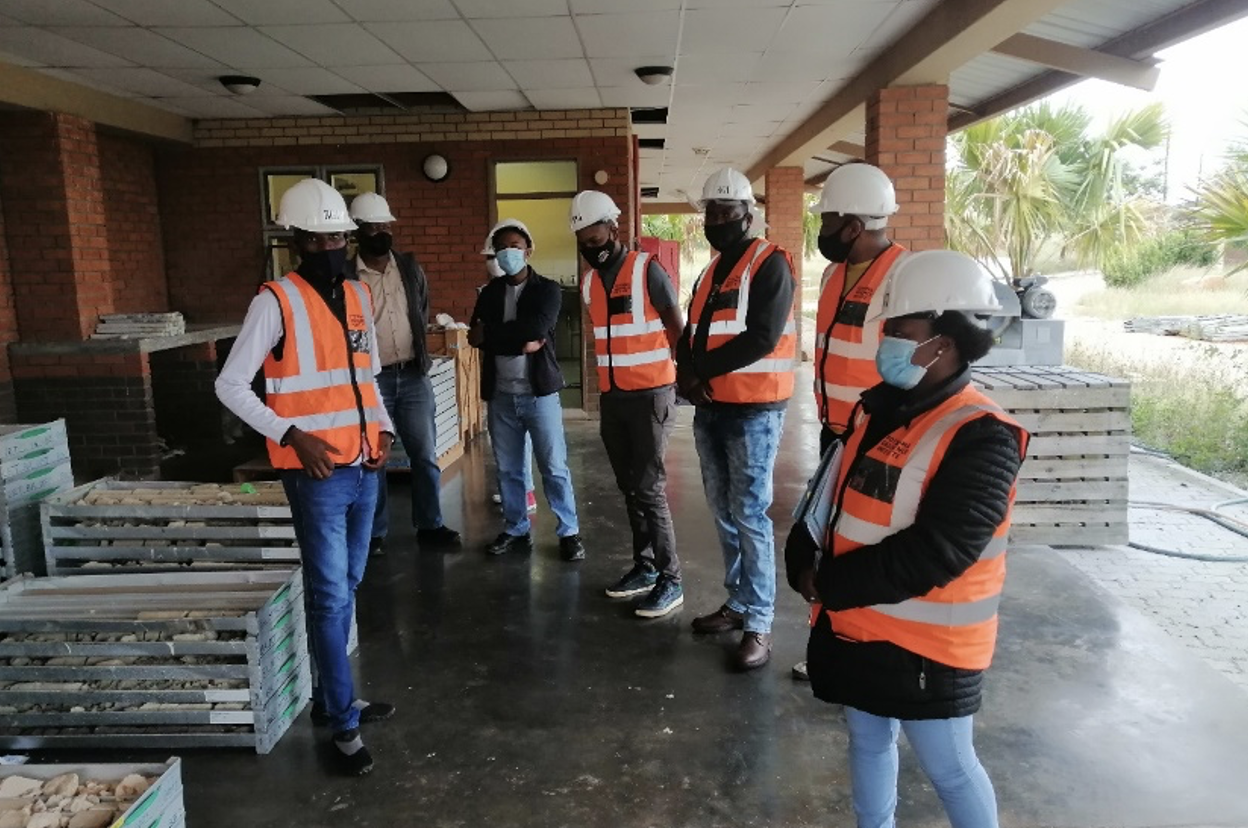 Visitors at Molapowabojang Repository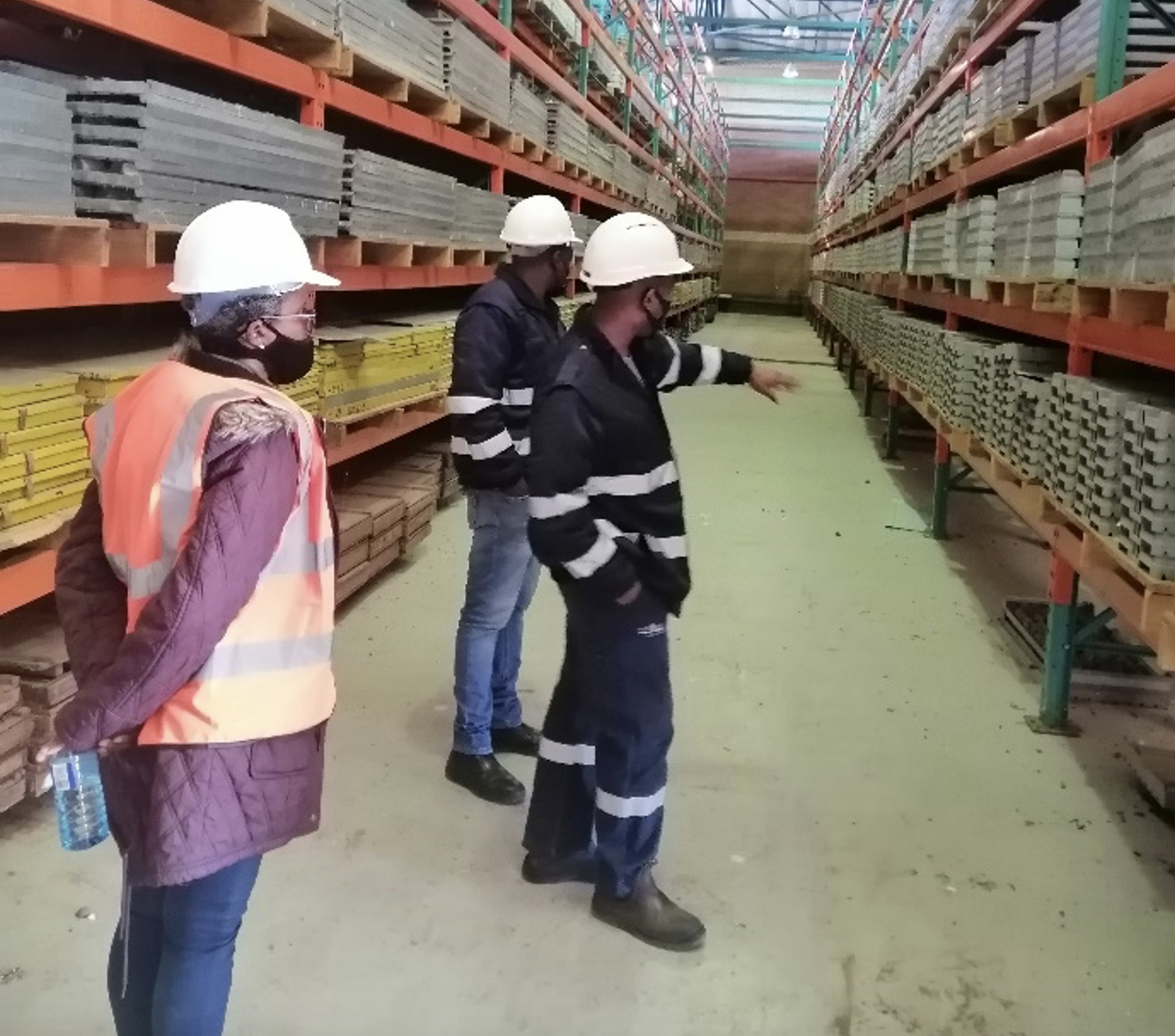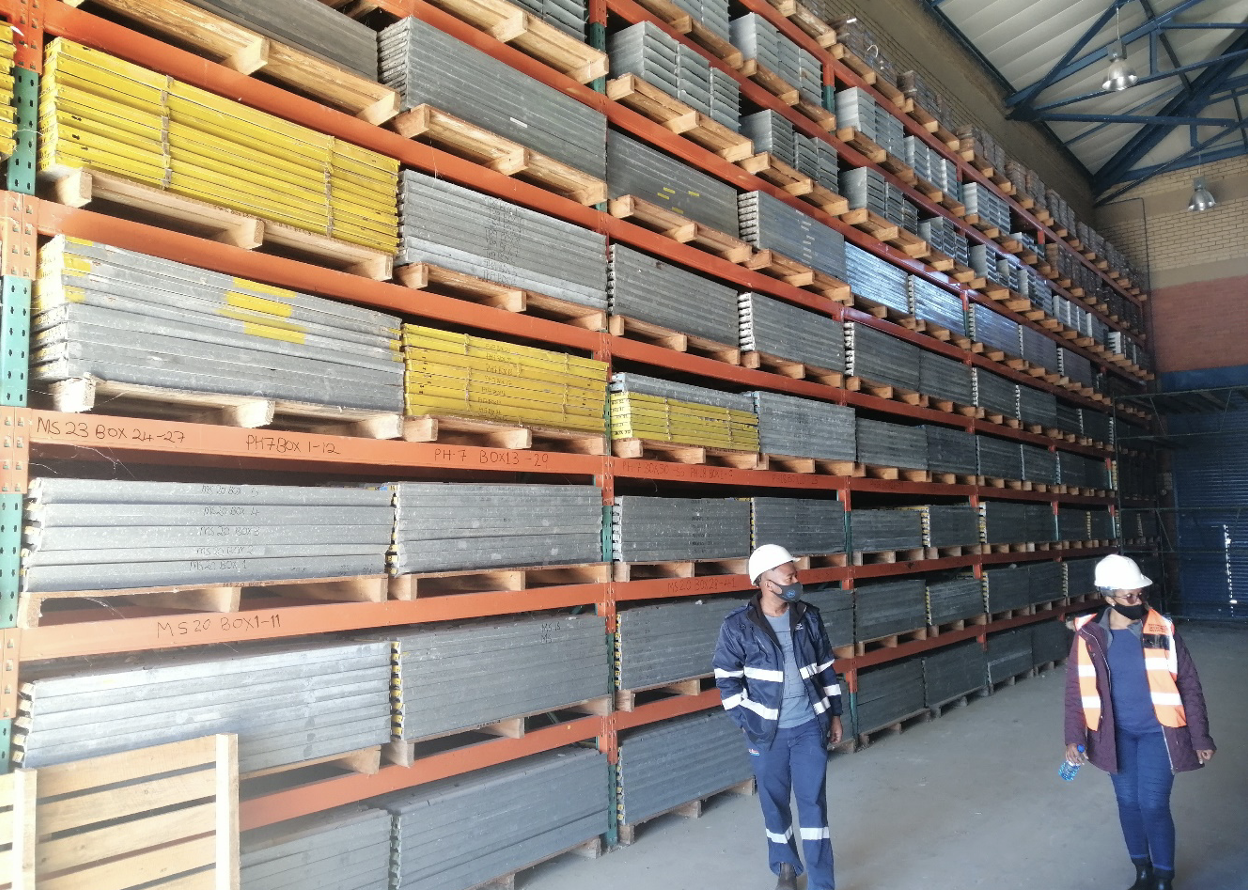 Core-repository shelving